Welcome to the Town of Williamson
"The Core of Apple Country"
 WILLIAMSON TOWN COMPLEX
6380 ROUTE 21, SUITE 2
WILLIAMSON, NY 14589
(GPS SYSTEMS MAY USE 6380 LAKE AVENUE)
TOWN HALL HOURS
MONDAY – THURSDAY: 8 AM-4:30 PM
FRIDAY: 8 AM – 4 PM
TOWN COURT OFFICE HOURS
MONDAY – THURSDAY: 9:00AM-4:30PM
FRIDAY: 9:00AM-2:00PM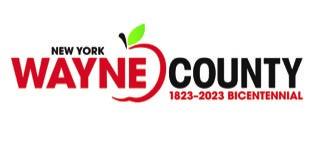 PHONE DIRECTORY
Supervisor                  (315) 589-2038
Town Clerk                  (315) 589-8100
Court Clerk                  (315) 589-8250
Assessor                     (315) 589-9074
Building Inspector       (315) 589-0036
WHAT:  Placing of the County Bicentennial Marker for Williamson WHERE:  Williamson Town Complex, 6380 Route 21, Williamson, NY WHEN:  October 10,...
Just a friendly reminder of the rules regarding items/decorations.  All decorations must be removed by October 1st.  Please do not place new...
The public meeting which was scheduled before the Zoning Board of Appeals of the Town of Williamson on Thursday, September 28, 2023, will be...