Welcome to the Town of Williamson
"The Core of Apple Country"
 WILLIAMSON TOWN COMPLEX
6380 ROUTE 21, SUITE 2
WILLIAMSON, NY 14589
(GPS SYSTEMS MAY USE 6380 LAKE AVENUE)
TOWN HALL HOURS
MONDAY – THURSDAY: 8 AM-4:30 PM
FRIDAY: 8 AM – 4 PM
TOWN COURT OFFICE HOURS
MONDAY – THURSDAY: 9:00AM-4:30PM
FRIDAY: 9:00AM-2:00PM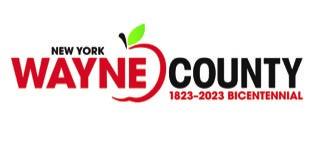 PHONE DIRECTORY
Supervisor                  (315) 589-2038
Town Clerk                  (315) 589-8100
Court Clerk                  (315) 589-8250
Assessor                     (315) 589-9074
Building Inspector       (315) 589-0036

The Williamson Town offices will be closed Monday, May 29th in observance of Memorial Day.
The Town of Williamson Court Office will be opening at 9:30 am on Monday, May 22, 2023.  The office will be closed Friday, May 26 and Monday, May 29...
The following is a list of projects the highway department will be working on over the spring and summer months.  Road resurfacing projects are...
NOTICE IS HEREBY GIVEN that there will be a Public Hearing regarding bonding of the Williamson Water Treatment Plant Phase II Project held as part...
NOTICE IS HEREBY GIVEN that sealed bids will be received at the Town Clerk's Office, 6380 Route 21, Williamson, NY until 2:00 pm on Friday, June 2,...
The Williamson Town Board will hold a Special Meeting on Wednesday, May 24, 2023 at 3:00 pm in the Town Complex Conference Room.