Welcome to the Town of Williamson
"The Core of Apple Country"
 WILLIAMSON TOWN COMPLEX
6380 ROUTE 21, SUITE 2
WILLIAMSON, NY 14589
(GPS SYSTEMS MAY USE 6380 LAKE AVENUE)
TOWN HALL HOURS
MONDAY – THURSDAY: 8 AM-4:30 PM
FRIDAY: 8 AM – 4 PM
TOWN COURT OFFICE HOURS
MONDAY – THURSDAY: 9:00AM-4:30PM
FRIDAY: 9:00AM-2:00PM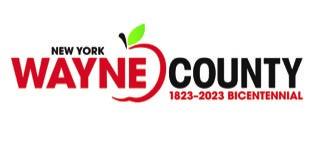 PHONE DIRECTORY
Supervisor                  (315) 589-2038
Town Clerk                  (315) 589-8100
Court Clerk                  (315) 589-8250
Assessor                     (315) 589-9074
Building Inspector       (315) 589-0036

The Williamson Town Offices will be closed Monday, December 26, 2022 and Monday, January 2, 2023 in observance of the Christmas and New Year's...
The Zoning Board meeting scheduled for December 22, 2022 has been cancelled.
ATTENTION ALL RESIDENTS:  Now is the time to take advantage of the weather and replace or repair your mailbox and/or post.  If it appears cracked or...
The 2022 Final Assessment roll: Williamson 22 Final Roll.pdf (Scroll down after opening the document - first page is blank.)
NOTICE OF FILING COMPLETED ASSESSMENT ROLL WITH TOWN CLERK (Pursuant to Section 516 RPTL) Notice is hereby given that the Final Assessment Roll for...
Click this link to view the Town of Williamson 2022 Tentative Assessment Roll:  2022 Tentative Assessment Roll.pdf (Scroll down after opening the...