Welcome to the Town of Williamson
"The Core of Apple Country"
 WILLIAMSON TOWN COMPLEX
6380 ROUTE 21, SUITE 2
WILLIAMSON, NY 14589
(GPS SYSTEMS MAY USE 6380 LAKE AVENUE)
TOWN HALL HOURS
MONDAY – THURSDAY: 8 AM-4:30 PM
FRIDAY: 8 AM – 4 PM
TOWN COURT OFFICE HOURS
MONDAY – THURSDAY: 9:00AM-4:30PM
FRIDAY: 9:00AM-2:00PM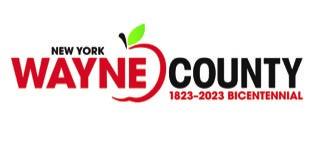 PHONE DIRECTORY
Supervisor                  (315) 589-2038
Town Clerk                  (315) 589-8100
Court Clerk                  (315) 589-8250
Assessor                     (315) 589-9074
Building Inspector       (315) 589-0036
ATTENTION ALL RESIDENTS Just a friendly reminder regarding your mailboxes.  Now is the time to take advantage of the weather and replace or repair...
There will be a water line construction project taking place on Ridge Road in the area of the Methodist church beginning Wednesday, September 20,...
A Public Hearing before the Planning Board of the Town of Williamson will be held on Tuesday, October 3, 2023, at 7:30 P.M. to consider the...