Welcome to the Town of Williamson
"The Core of Apple Country"
 WILLIAMSON TOWN COMPLEX
6380 ROUTE 21, SUITE 2
WILLIAMSON, NY 14589
(GPS SYSTEMS MAY USE 6380 LAKE AVENUE)
TOWN HALL HOURS
MONDAY – THURSDAY: 8 AM-4:30 PM
FRIDAY: 8 AM – 4 PM
TOWN COURT OFFICE HOURS
MONDAY – THURSDAY: 9:00AM-4:30PM
FRIDAY: 9:00AM-2:00PM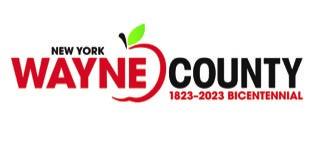 PHONE DIRECTORY
Supervisor                  (315) 589-2038
Town Clerk                  (315) 589-8100
Court Clerk                  (315) 589-8250
Assessor                     (315) 589-9074
Building Inspector       (315) 589-0036

RG&E will be switching customers over to smart meters.  Please see the files below for more information: NYSEG RG&E Smart Meter FAQs.pdf RGE...
Please click below to read information on the RG&E financial assistance program. RGE Bill Relief.pdf
Click the link below to view the 2023 Tentative Assessment Roll. 2023 Tentative Assessment Roll.pdf (Scroll down after opening the document – first...
Pursuant to Section 501 of the Real Property Tax Law, the Assessor for the Town of Williamson has available for review, assessment inventory and...