Highway Department
Superintendent of Highways
Kurt Allman
Office Phone: (315) 589-2874
Cell: (585) 748-6931
Fax Number: 315-589-8145
superintendentofhighways@towilliamson.com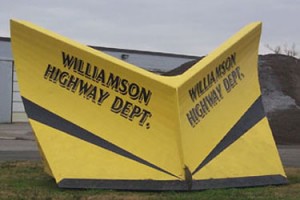 The Williamson Highway Department is responsible for the care and maintenance of approximately 47.59 miles of centerline roads that are owned by the municipality.  In the winter, we plow the approximately 28.97 miles of county roads.  We do not plow state roads.
The department at times will assist other departments in town when they are in need of equipment or additional personnel. We also do in-kind services with Wayne County, other towns in the county, and even the state if needed.
Maps of State and County roads in Williamson:
Highway Department Updates & Notifications
Milling/paving operations on Railroad Street in the town of Ontario will being on May 14th.  Once milling is complete there, work will begin on Railroad Avenue in Williamson.  The roads will have barricades at the ends but local traffic will have access.  The entire...